2019-2020 Ski Season Updates at Squaw Valley and Alpine Meadows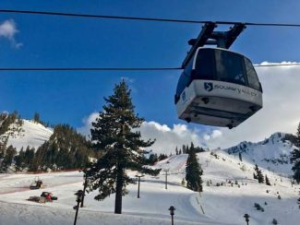 Squaw Valley Alpine Meadows and Alterra Mountain Company are pouring over $17 million of capital investment in the resort for the 2019-20 ski season focused on guest access to amenities and terrain for all ability levels.
Squaw Valley will see improvements in the High Camp beginner area with a new rope tow will create convenient access to High Camp as well as a new "magic carpet" surface lift, snow fencing, and other skier experience enhancements that will help beginners and Ski & Snowboard School students to fully utilize the terrain with less interference from other skier traffic.
The big project for the upcoming ski season is taking place at Alpine Meadows with a new high-speed detachable quad chairlift currently under construction. The lift will be named Treeline Cirque, after the area just adjacent to the top terminal to the looker's right of Art's Knob. The lift will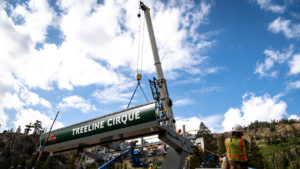 replace the existing Hot Wheels triple chair at Alpine Meadows, adding a mid-station at the current location and a 1,300-foot extension up to near the terminal of Sherwood Express. The lift will provide access to the Sherwood Cliffs, Art's Knob and all of the terrain served by Sherwood Express, as well as continued access to mid-level terrain on Hot wheels slopes. The lift will provide easy access to some of Alpine's best terrain and lake views, as well as a faster chair ride and easier loading and unloading.
Both Alpine Meadows staff and contracted crews have been hard at work since June of this year to get the chairlift up and running for the 2019-2020 ski season. A helicopter and large crane have been necessary for placing some of the towers in areas inaccessible by trucks. For some great photos and to stay up to date on the construction checkout the Squaw Alpine website!