Advantages of Fractional Ownership – A Piece of the Pie, All of the Fun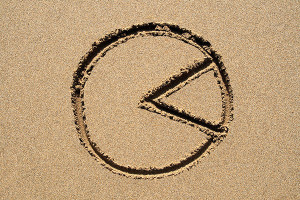 A Piece of the Pie, All of the Fun is the perfect description when explaining the advantages of Fractional Ownership.
It IS possible to own a portion of a cabin, condo, hotel suite, or home and enjoy living here in Squaw Valley and North Lake Tahoe part of the year. This is an ideal solution for vacations and family get-a ways! A bonus advantage is your vacation dollars can turn into profit years later if you decide to sell.
With fractional ownership, you are the co-owner of a prestigious piece of real estate that may not have otherwise been affordable. In the Truckee-Tahoe area, fractional (or co-ownership) can range from ½ to 1/17th share of the deed. Approximately 10 percent of Truckee-Tahoe residential For Sale listings are fractional ownerships shares.
Your percentage of ownership equals the percentage of time you're permitted to reside in the property. For example, a 1/4th ownership offers one week's use every four weeks where you can live in luxurious surroundings in a beautiful setting, without the hassles of home maintenance.
The details of fractional ownership can vary. Some have rigid rules and deed limitations, while others have flexible schedules. This form of ownership is not a timeshare. You get a deed to the property, equity that follows the market demands, and upscale furnishings and services.  Frequently, management companies are used to make sure all the amenities one would wish for are in place. In today's market, sales are usually cash, although there are limited financing opportunities.
Other advantages of this type of property ownership include in some cases the possible exchange of your vacation time to another property, and in some fractional ownerships you can rent your scheduled time to others if you are unable to use it.
If you'd like to discuss the advantages of fractional ownership to determine if it's an opportunity that suits your needs, please don't hesitate to call (530) 913-6020. I'd be happy to answer your questions and provide some local guidance.
View fractional ownership properties for sale by area here.