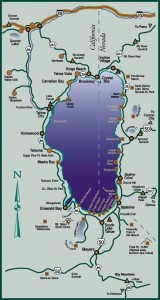 The Nevada Side of Lake Tahoe extends from Crystal Bay and Incline Village on the north down the east side of the lake to Stateline, NV on the south. A large portion of the East Shore is the Lake Tahoe Nevada State Park which includes Sand Harbor Beach. From the south side of the Park there are the following communities; Glenbrook, Logan Shores, Cave Rock, Skyland, Zephyr Cove, Round Hill and Stateline. Each of these communities is unique and offers different living enviorments. The California side of the state line is another different market. Click here for a South Lake Tahoe Real Estate Agent.
Although I am quite familiar with these communities they are outside of my working area. However one of my oldest friends and partner, Mike is a long time agent for the Nevada Side and a agent in our Chase International Incline Village office. My wife and I met Mike in 1982 when he sold Real Estate on the Westshore. In 1983 he sold us the house we are currently living in. For several years my wife sold Real Estate in the same office with him.
In 2011 Mike served as President of the Nevada Association of Realtors and was named Realtor of the Year for both the local and State Assoc. of Realtors. He has invested a great deal of his time serving on various committees dealing with home owners rights, foreclosures and other issues affecting our local market.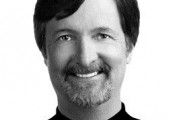 His knowledge of the Lake Tahoe market is extensive, he has a great sense of humor and he is dependable, diligent and honest. Weather you are a buyer or a seller he will give you the benefit of his 33+ years of experience.
Fill out the information request form below, hit the Submit button and I will send you Mike's contact information.