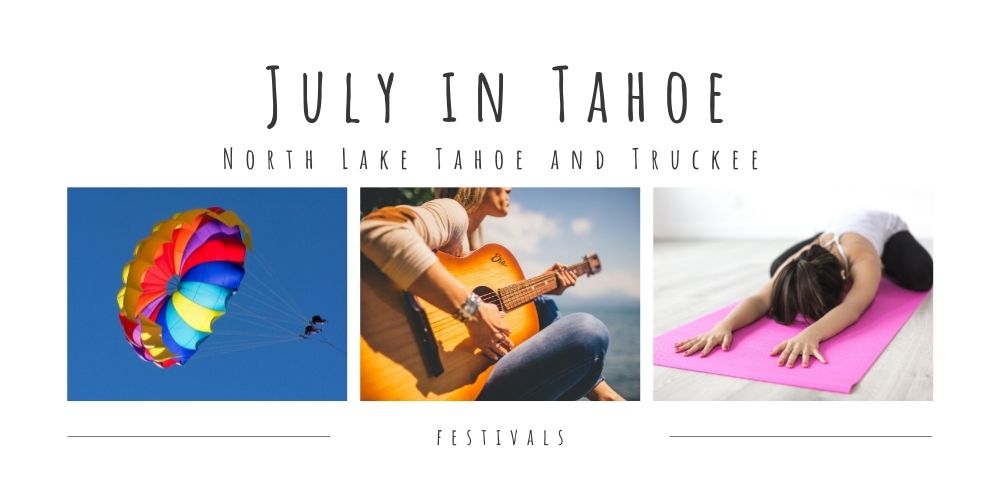 July in Tahoe is full of amazing outdoor activities for the whole family. From boating to biking, live music, festivals, and even a mountain run! July is a must visit time of year in the North Lake Tahoe and Truckee region.
Local Brewery Series
July 9, The Village at Northstar
Located in the Village at Northstar, with free live music and local brewery beer tasting. Tickets will be for sale ahead of the event on Eventbrite for a discounted price, or in person at the time of the event. For more information click HERE
Palisades Tahoe Mountain Run
July 23, Palisades Tahoe
Starting at the base of Palisades 6200ft hundreds of runners and hikers make their annual pilgrimage to the top of Palisades. The course climbs 3.6 miles up Mountain Run to High Camp 8200ft where awards, raffle, music, refreshments, and beer from Fiftyfifty Brewery (must have ID) in Truckee are provided. Benifits the Gene Upshaw Memorial Cancer Center and ASC scholarship fund. More info HERE

Free Summer Concerts
The Tahoe Truckee area has some amazing free music during the summer months almost every night of the week. Many are family friendly events and some have food and drink vendors. For the full line up and information click HERE.
Parasailing
Glide above beautiful Lake Tahoe with Tahoe Parasailing. Single and tandem rides are available for the whole family. It is a great way to see the lake from a whole new perspective! For information and reservations click HERE.
Biking
Ride the river path along the Truckee or down the West shore or even check out the newer bike path on Dollar Hill through the forest. Or if you are feeling like a challenge check out some of North Lake Tahoe and Truckee's famous mountain bike trails. For my recommendations on the best mountain biking trails click HERE.

Hiking
If you are looking for family friendly hikes, unbelievable views or cool mountain lakes to swim in, Tahoe and Truckee hiking has you covered. Lake Tahoe is famous for its stunning mountain tops and expensive hiking trails. I have compiled a list of the must visit peaks in the region. The Lake Tahoe region has many pristine alpine lakes to enjoy in the warm summer months besides the famous Lake Tahoe.
River Rafting
Rafting the Truckee River from Tahoe City to River Ranch is a Tahoe summer tradition. It is a leisurely float along a peaceful stretch of the Truckee River. You can either float the river on innertubes and pool floaties, or rent a commercial grade raft on a self-guided raft trip. Truckee River raft experience takes approximately 2-3 hours so bring a small cooler with snacks and drinks (please no Styrofoam or glass and pack out your trash). Rafting the Truckee is fun for all ages (2 years and up) and sure to be a fun, family memory to have for years to come.