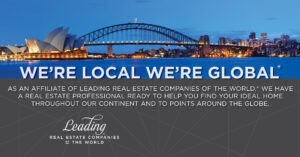 I am sure that family is a top priority for you, I know it is for me as well. I am grateful everyday for my family and the time we get to spend together.
Because family is so important, and because I want to be sure to serve you and those you care about in the best way possible, I wanted you to know that not only are We the Rankin Richey team a California/Nevada team, but we are actually connected to a team of over 136,000 real estate professionals in over 70 countries.
What this means for you is that we have a designated team member in our Reno office who works with brokers across the US and the world to personally research and vet real estate professionals for YOU and your friends and family so that they can feel supported, secure, and confident in their representation no matter where they are in the country or the world!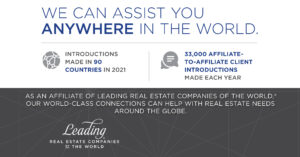 Hear what a family member has to say:
"I contacted Greg Rankin to refer me an agent in Santa Maria to help with the sale of our house. We were very pleased with the referral we received from Greg and Leading RE. The agent was knowledgeable about the market and very competent. Plus, she was just a pleasure to work with.
Because it was such a success we contacted Greg Rankin again for a referral for real estate agent in another part of California.
Both times, I received prompt referrals with agents who I found both extremely competent and terrific to work with."
Thank you, Greg and Leading RE!
-Catherine Weir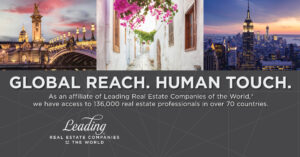 If you, a family member, or friend is looking to buy or sell a home anywhere in the world, Amanda and I can help them find the right real estate professional for them. We know how important it is to trust who you are working with, and we want to help you and your loved ones too!
If you have any questions, or would like to discuss how to help your family or friends who are looking for assistance with real estate across the globe, we would love to be of service! Give us a call! 530.913.6020.