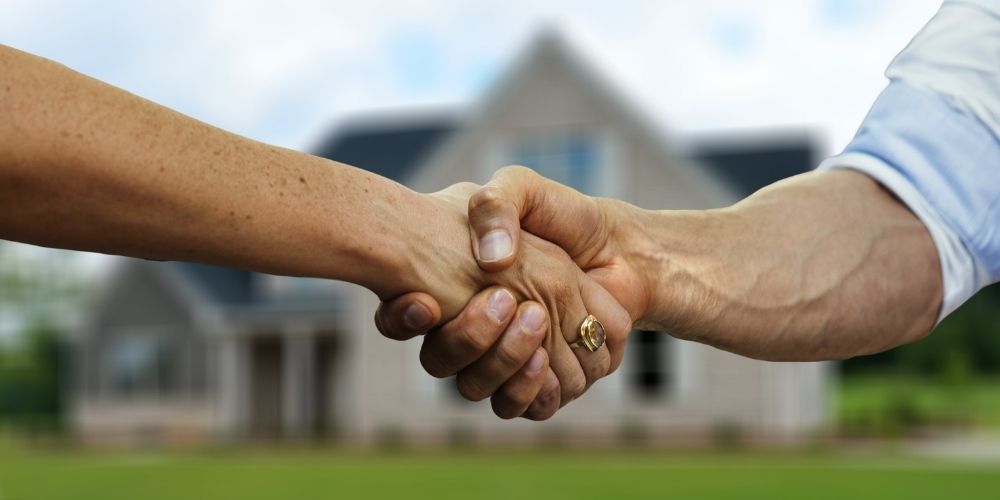 Fractional Ownership Properties are in various single family homes or individual condominiums in select condominium projects, with 1/8, 1/6, 1/4 , 1/3 and 1/2 shares. A Fractional Ownership arrangement (also know as Shared Ownership) offers the benefits of equity-based deeded real estate ownership, combined with the prestige and exclusivity of owning real estate in highly desirable locations for a fraction of the cost of an entire home. Fractional Ownership properties are usually located in destinations where resort real estate is at a premium, on a golf course, at or near a ski slope or on the lake.
SEE Shared Ownership Listings Not on MLS
SEE Shared Ownership Listings In North Lake Tahoe and Truckee
What is a Fractional Ownership?
It is a method of co-ownership of a property (home, condo, boat, etc.). Several families, or people, can share the ownership, in an LLC partnership or as deeded Tenants in Common. The use and the cost of the property is shared equally. Most shared ownerships, whether a LLC or Tenants in Common, have an Operating Agreement that is a contractual agreement among all the shareholders. It defines the use of the property; management, maintenance, budgeting, use scheduling, house rules, etc.
Before the economic downturn in 2008, the rapid appreciation of luxury resort real estate in high demand world class destinations caused the evolution of the Fractional Ownership industry. Now in our present economy we are seeing a growing demand for luxury Shared Ownerships. The average cost of a whole ownership vacation home can be upwards of $1,500,000, which makes it difficult for many people to justify owning a second home when they will only use their vacation home a few weeks a year. A Fractional Ownership of equal quality and size, in the same or similar location, can be owned for a fraction of that cost.
Savvy buyers are looking for more time spent enjoying their vacations instead of maintaining their homes. These Fractional Ownerships provide the amenities of a luxury home such as fully equipped kitchens with granite counter tops, whirlpool baths, roomy closets, and year-round storage of sports equipment, etc. – combined, in some Fractionals, with the benefits of a first-class hotel such as concierge services, housekeeping and grocery shopping services. Depending upon the design of the property, residences may be hotel suites, cabins, townhouses or single family homes. See the Frequently Asked Questions Page for more information.
Get Your FREE Shared Ownership Insider's Guide
The Benefits of Fractional Ownership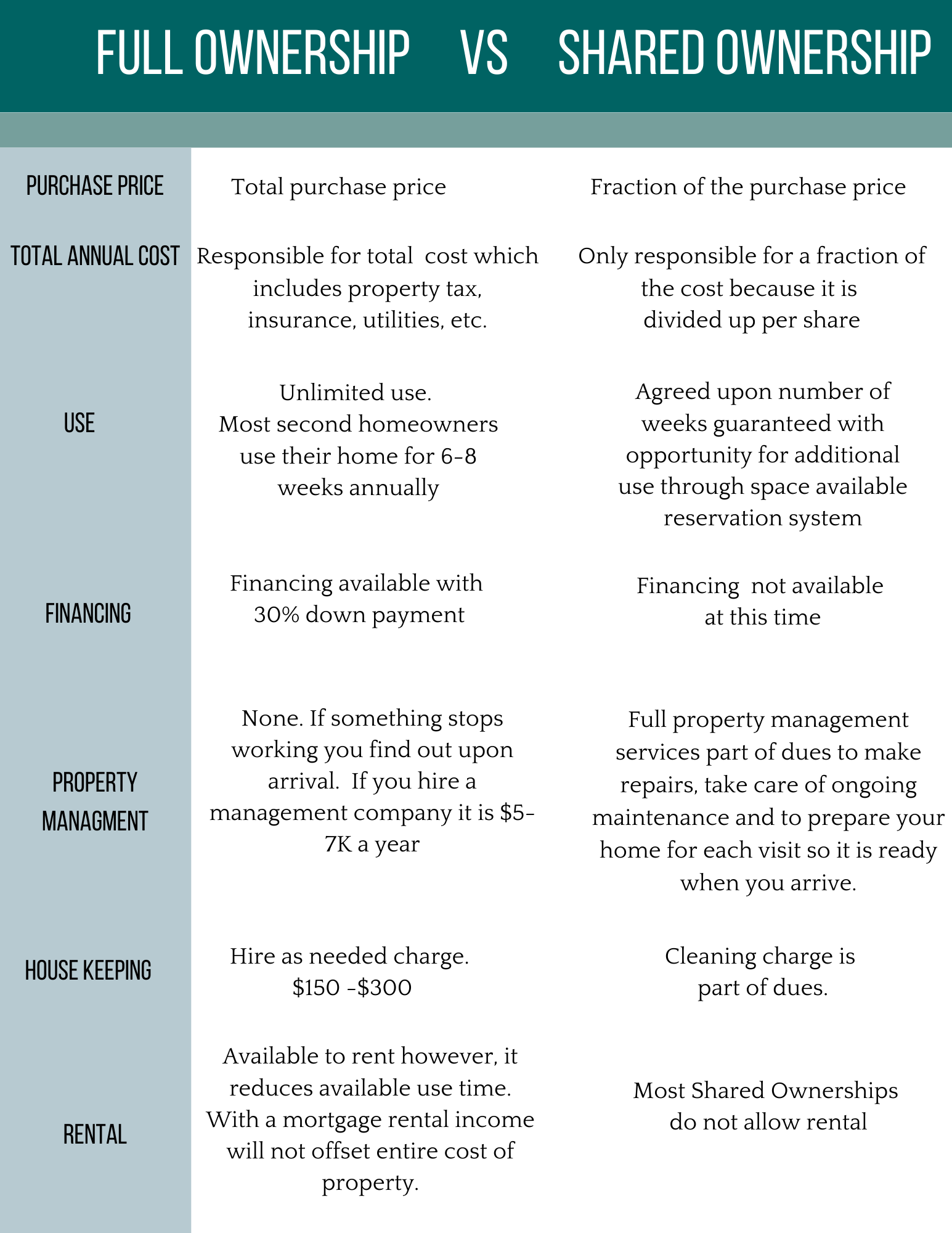 Where the Fractional Market is Headed
Shared Ownership makes so much sense that industry statistics show the Fractional Ownership market is growing. In vacation destinations the cost of homes has risen dramatically in the last decade. This rise in price has left many people out of the market. It has also led many investors to capitalize on a vacation home, or second homeowners to cover costs, by renting it for short-term use. Many vacation destinations have put up rules, ordinances, and even bans on short-term rentals because of the harm it is doing to the housing crisis and to the community.
Currently 11% of the single family home and condominium listings for sale in the North Tahoe-Truckee area are Fractional Ownership shares. In my opinion, I expect buyer interest in Fractional Ownership to increase due to the increasing costs of vacation properties and very low inventory. In high-end resort real estate markets, like ours, large developers and brand name hospitality companies like Marriott, Ritz-Carlton, Four Seasons, Intrawest and KSL Equity Partners have already developed or have plans to develop, Private Residence Clubs. In the North Tahoe-Truckee market you have both large and small developers that have introduced new Shared Ownership homes or larger projects giving the consumer more to choose from. Shared Ownership properties also contribute to the community by allowing more homeowners to care for and maintain a single home, increasing usage and participation in the neighborhood and the community, and by lowering the barrier of entry for those who wish to be a part of a vacation community. See the Frequently Asked Questions Page for more information
Get Your FREE Shared Ownership Insider's Guide
I have been a specialists and leader in Fractional Ownership sales since the mid 1980's. I also can help vacation home (or condominium) owners create a Fractional Ownership plan for their property. Click HERE to see Fractional Ownership properties in the North Lake Tahoe and Truckee Region.