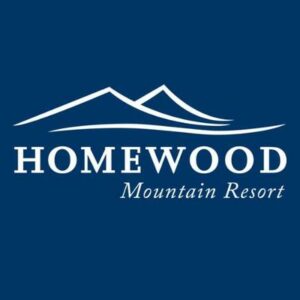 UPDATED; April 14, 2022
Development To Start This Summer
JMA Ventures, the owners of Homewood Mountain Resort, have announced plans to start construction this summer of the first phase of development of a modified version of their originally proposed village plan. The project is expected to take five to seven years to complete. The first phase will be seven homes built at the North Base. According to a recent article in Moonshine Ink, their plan is to create a semi-private ski and lodging resort. Season passes will be for the owners of the Homewood Mountain Resort residences and to locals who live in some West Shore homeowners associations.
For a list of the expected Homeowners Associations that will be included in the resort sign up for my Tahoe Insider's Guide.
Proposed Plans for the North Base and South Base
The ski area has two base areas; North and South. In the Homewood Project Overview the North Base will be the location of the Village/Pedestrian Core with Club Facilities; dining, lounge, fitness center and kids club. There will be several residential buildings with large three and four bedroom luxury condominiums. as well as 10 – 20 guest rooms, employee housing units, an amphitheater, underground guest parking, commercial space for shops and ski area base facilities. The South Base will be primarily residential with the following facilities; ski services, dining/lounge, health and safety and parking.
>>Interested in Purchasing Property in the New Village or Getting More Information?
I expect that a Pre-Sale campaign will start almost immediately and I will make sure that you are registered.
History
JMA Ventures, the owners of Homewood, first announced the Homewood Resort Master Plan for the creation of a Village at the base of the ski area in 2006 just shortly after they acquired the ownership of the resort. Since that time they have gone through all of the necessary regulatory approval steps with the Tahoe Regional Planning Agency (TRPA) and Placer County. The county and TRPA approved the EIR-EIS and the plan in December 2011. As with most development proposals in the Tahoe area this proposal resulted in a loud outcry of disapproval by the environmentalist community. In January 2012 a public interest law firm Earthjustice, representing the Tahoe Area Sierra Club and the Friends of the West Shore, filed a lawsuit in federal court against JMA, Placer County and TRPA in an attempt to either stop the project or scale it back. In January 2013 Judge William B Shubb ruled in TRPA's favor on most of the issues and sent one issue back to the Agency for further review. This put a halt to the project. On January 30, 2014 the lawsuit was settled. JMA is revising the plan to conform with the settlement and resubmitting it to both the TRPA and Placer County for final approval.
Click here to view the original (out dated) Master Plan Video