North Tahoe & Truckee Ski In-Ski Out Properties For Sale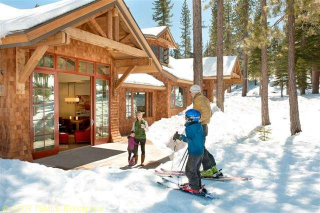 There are only a few North Lake Tahoe/Truckee ski areas with Ski In-Ski Out properties. It also depends on how you define Ski In-Ski Out. Here are two categories:
A truly Ski In-Ski Out property means that guests can walk out the door, put on their skis and ski either onto a ski run or ski to a lift and they can also ski from the top of a lift back to their door.
A broader definition, used for many condominium properties, is that the property borders the ski area and guests can either ski from the edge of the property to a lift, or a ski run and then ski back to the edge of the property.
In the first category there are very few possibilities at the following ski areas;
In the second category there are a number of good possibilities in these condominium projects at the following ski areas;