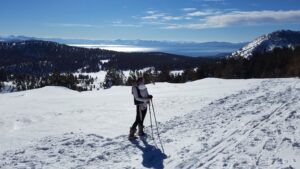 Snowshoeing is a great way to experience the scenic winter beauty of the Tahoe Truckee area. If you have your own equipment and are interested in going it solo I have complied a list of my six favorite snowshoe hikes below. To rent snowshoes check out Tahoe Dave's
Tahoe Adventure Company also offers guided snowshoe hikes both during the day and full moon and star gazing tours. You can even opt into a warm drink and a grommet lunch while getting some exercise and learning about the local flora and fauna from one of their experienced snowshoe guides. Check out their website for all of the info.
Paige Meadows
Located on Tahoe's West shore, Paige Meadows offers several access points and trail options for a short easy snowshoe or a full day hike. The Meadows can either be accessed via the Rim Trail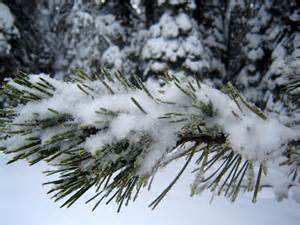 and Word Canyon on the south of the meadow or through the Tahoe Park Heights neighborhood in Sunnyside. From Ward Creek the trail is about a 5.1 mile loop that involves some steep elevation gain. From Silvertip the trail is a level loop through the Meadow on both dirt and boardwalk trails.
Directions:
Silvertip Drive- off highway 89 turn onto Pine Ave. then turn right on Tahoe Park Heights, then right on Big Pine Ave. and then left on Silvertip Ave. Parking is available at the end of Silvertip. Follow the fire road to the meadow. For trail info click HERE
Ward Canyon and Tahoe Rim Trail- turn off of Hwy 89 on Pineland Dr. and follow it to Ward Creek Blvd. Follow Ward Creek Blvd about 2 miles until you see signs on the right and left for Tahoe Rim Trail. Parking is on the left side of the road and the trail to Paige Meadows is on the right (north side). For trail info click HERE
Tahoe Meadows
Tahoe Meadows is located just below Mt. Rose summit off SR 431-Mt Rose Hwy. There are several access points, either from parking along the highway or from the Tahoe Rim Trail Parking lot at the east end of the Meadow. There are many flat trails through the meadow making it a great place to introduce kids to winter recreation.
Chickadee Ridge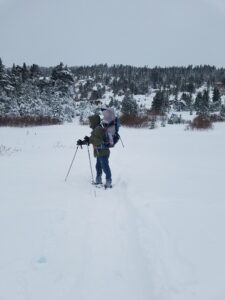 Located at the west end of Tahoe Meadows, this hike is a short trip with a switchback climb to great views of Lake Tahoe. Winter snowshoe hikers here also get to enjoy flocks of chickadees that fly down and land on people's hands.
Directions:
Take SR 431-Mt Rose Hwy to the Tahoe Rim Trail parking area on the east end of the Tahoe Meadows just bellow the Mt. Rose Summit parking area. Both Tahoe Meadows and Chickadee ridge can be accessed from this parking area. For more information click HERE
Tamarack Peak
Tamarack Peak offers amazing views of both the Tahoe Basin and the Carson Valley. It is a well-traveled, strenuous trail with rewarding views. This trail is moderately difficult for snowshoeing because of the steep assent.
Directions:
From SR 431-Mt Rose Hwy park at the Mt Rose Summit parking lot which provides access to several trails including Galena Falls, Tamarack Peak, Relay Peak and the Tahoe Rim Trail. For a detailed description of the trail and maps click HERE
Royal Gorge
As part of the largest cross-country ski resort in the world, Royal Gorge Cross County offers 51 km of dedicated snowshoe trails and on-site snowshoe rentals. One of the best hikes is through Van Norden Meadow. It is the largest level area in the Donner Summit region which makes it ideal for first-time beginners in particular.
Directions:
Highway 80 exit 174 for Soda Springs/Norden. For more information click HERE
Donner Summit Castle Peak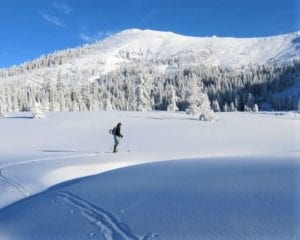 Castle Peak is one of Lake Tahoe's most popular areas to access and explore the backcountry because of its flat snowshoe and cross-country trails, and its proximity to the famous Sierra Club Grubb Hut, a great base camp to further explore the ski terrain in the Castle Peak vicinity. This area is a good choice for families in particular.
Directions:
From Highway 80 take Castle Peak Rd/Boreal exit off of Donner Summit, make sure to park at the SNO-PARK (south side of freeway). Castle Peak can be reached by a 1.5 – 2-mile approach to the ascent; the descent from the Peak is easy to navigate as well. For more information click HERE