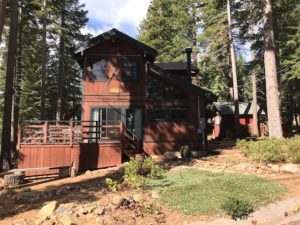 Are you aware, mortgage interest rates are at an all-time low.
Buyers can qualify for higher price points.
When combined with low inventory levels, this may be a great time home owners to move up in the market.
Virtually anyone who has been in a loan for longer than 9 months could benefit greatly.
Homeowners who had loan values in the $480,000 to $590,000 range may be able to refinance with conforming loans compared to the non-conforming loans that they may currently have.
However….
With a rush on refi's, it is likely that we will see a slow down in loan processing time on ALL transactions. I would anticipate longer waits for appraisals and loan processing.
Is there an opportunity for you to personally take advantage of the low rates?
I have attached a Mortgage Market Review of last week that was created by Dene' Attchinson of OneTrust Home Loans. Please take a moment to review.
Home loan rates touched all-time lows this past week, fueling refinance activity and creating a sense of urgency for homebuyers to lock in purchase loans.
The question many people are asking is, "how low can rates go?"
The short answer — no one knows. A lot will be determined by the economic impact of the coronavirus and that is impossible to handicap at the moment.
What we do know:
The coronavirus outbreak is improving in China and the outbreak numbers here in the U.S. have not exploded, as of yet. This is good news, and should it continue, it is unlikely we will see much lower home loan rates in the near future.

Home loan rates have not improved in lockstep with the 10-year Note yield, which has also declined, though much more sharply, to a historic low of .66%. The reason — mortgage backed securities (MBS), where home loans are priced, carry a different risk profile than that of Treasuries. Investors in MBS are subject to refinance risk when rates go lower. To offset that risk, investors demand a premium within MBS which creates a higher price to both the lender and ultimately the homeowner.

Mortgage lenders are so busy they can hardly keep up with the business. What is one thing you don't do when business is so busy? Lower price.
Bottom line: today represents a golden opportunity to lock on the best rates in the history of the U.S. and should be taken by those who can benefit.
If you or someone you know has questions about home ownership in the North Tahoe and Truckee area, give me a call. I'd be happy to help.
Wishing you Joy, Health and Success.