North Lake Tahoe Activities in the Month of March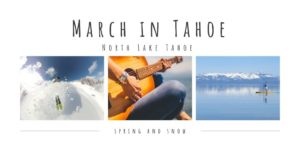 Did you know that March in Tahoe is one of the best months to ski? We often get more snow in March than we do in the month of December and January. Locals often call it miracle march for this reason.
It goes with out saying that Tahoe is a great place to ski and board, and March is no exception. Often the crowds are less and the snow is falling so skiing/boarding is always the best option if you are looking for activities in Tahoe in March.
For some other ideas that don't involve the ski industry check these out:
Snowfest!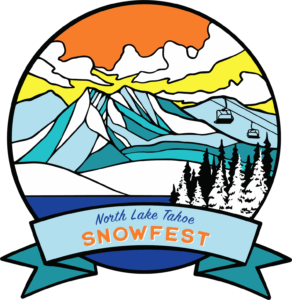 Snowfest! is an annual 10 winter festival held across the North Shore every March and is considered the second largest snow festival in the country.(For more on the History of Snowfest!) SnowFest's many iconic events include: the Garwood's Polar Bear Swim, the River Ranch Snow Sculpture Contest, The Squaw Valley Torch Light Parade, and the firehouse Pancake Breakfast to name a few. The event supporting local non-profits, public programs, and student organizations as well as highlighting the best of North Lake Tahoe's winter activities and communities.
For more information and all of the event details check out the website tahoesnowfest.org
Winter Wonder Grass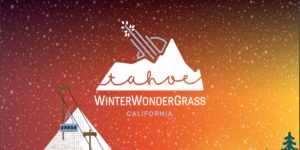 Winter wonder grass is an annual outdoor Bluegrass music festival held in Squaw Valley at the end of every March, snow or shine. The festival includes beer and cider tasting, 20 plus bands on 4 stages, kid zone and activities, on mountain music, food and dancing. Winter Wonder Grass began in 2013 as a tiny, homegrown music festival in a parking lot in Steamboat Springs, with sister festivals in Lake Tahoe, California, and Stratton, Vermont. Winter wonder grass is partnered with Waste Free Earth, ensure a sustainable event.
For more information event details, and the full line up check out WinterWonderGrass.com
Concerts at the Crystal Bay Club: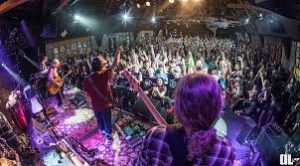 The crystal Bay Resort and Casino located at State Line in Tahoe's North Shore hosts a world class touring entertainment in two venues; the intimate (and free) Red Room and the famous Crown Room. The winter music line up at the Crystal Bay Club (referred to by locals as the CBC) is un paralled. Devil Dog Productions handles the event calendar and they always deliver on a variety of sounds from Hawaiian legends Hapa, to local 80's cover band favorite Tainted Love, to string bands such as Big Sky Bluegrass, and Yonder Mountain String Band, to California jam band favorites such as ALO and String Cheese Incident. The CBC always has something great to offer.
Check out their full line up HERE
Kayak on Lake Tahoe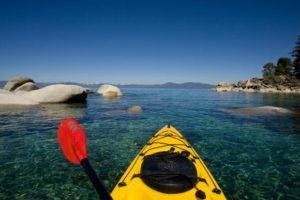 March may still be full blown winter in Tahoe but the sun is higher in the sky and the temperatures can climb to reasonably warm and the lake is always as smooth as glass which is perfect for kayaking (and if you are feeling brave Stand Up Paddle Boarding). If you are feeling adventurous try a kayak on the Lake in March. It is an experience you cannot get any other time of the year…the mountains are still snow capped, the water is smooth and silver in the winter sun, and the lake is quiet and calm, and you will have it all to yourself! For kayak rentals in winter check out Tahoe Paddle and Ore (they are closed for the season but rentals are available by appointment 530.581.3029)
Full Moon Snowshoe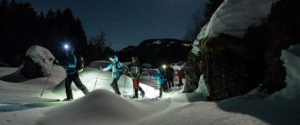 Eventful hosts a monthly full moon snowshoe trek along Tahoe's North Shore (locations depend on weather and snow pack). The trek includes a guided tour with natural and Tahoe history, snacks, hot drinks, and beautiful Tahoe Views. (snowshoes, poles, and permits included)
For the current calendar click HERE
Alaskan Snow Golf Tournament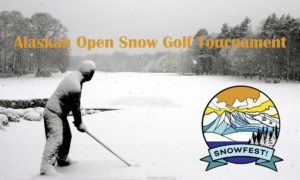 Because March in Tahoe is a snowy month why not try golfing in the snow?
The Alaskan Snow Golf Tournament is held each year as part of Snowfest! It nine holes of winter fun benefiting Achieve Tahoe (out-door recreation for people with disabilities). Nine hole scramble format with teams of 4-5 players. No need to have a team they will match you with one upon registration.
Snow golf is played with tennis balls and each player is allowed 3 clubs. Skis and snowshoes are welcome but not requires. Outrageous and Caddyshack or ski inspired attire is heavily encouraged. The event always sells out so sign-up in advance!
For more information visit tahoesnowfest.org
For event registration click HERE
Kidz museum Family Fun Fridays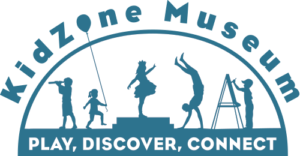 For kid focused activities check out the Truckee Kidzone Museum and Family Fun Fridays. This event is held every Friday from 11am -12pm at the Museum. It is a play-based class designed to inspire and enrich kids' brains, bodies and hearts. The activities are all about exploration and discovery, where kids are encouraged to feel, touch and learn through sensory activities. For all ages and Free for members or with admission
For event information click HERE
Squaw Valley and Alpine Meadows FREE Spring Music Series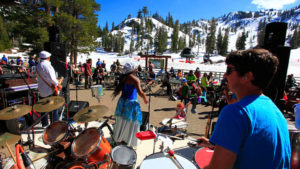 The Squaw/Alpine FREE music series starts the first weekend in March and goes through May 30
Alpine Meadows:
Free Dj and local artists play each Saturday from 2-5pm on the Alpine Meadows Sundeck (or in the Lodge if snowing) See the full line up HERE
Squaw Valley:
Free DJs and local artists every Saturday from 2- 7 pm at the Plaza Bar or on the KT Sundeck.
There is a raffle each week to win ski gear at 7pm after the music ends.
IKON pass holders can also enjoy après deals from 4-7 pm including free hot chocolate for kids 12 and under, $4 PBR drafts beers and $10 Pig and Pony (Corona and Whistle Pig whiskey shot)
See the full line up HERE
Tahoe in March is an amazing mix of world-class powder, spring skiing, sunshine, music, and fun! Enjoy all that Spring in Tahoe has to offer!