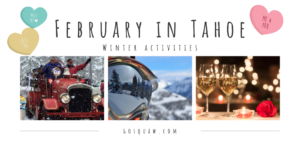 Are you looking for activities in the North Tahoe Truckee area this month?
While we all know the skiing will be great, and snowshoeing second best, here are some great off the slope (mostly) activities happening in February.
Valentine's Day Dinner Cruise
February 14 5:00-8:00pm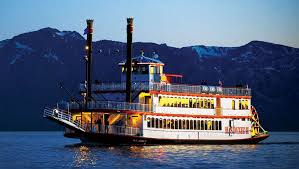 Celebrate your love on Lake Tahoe this Valentine's Day aboard the M.S. Dixie II for a Valentine's Day celebration that includes a glass of welcome champagne, a romantic dinner plus live music.
Ticket Price
Adult $125.00
Children (11 & under) $55.00
For more information and for tickets click here
Alpenglow Mountain Festival
February 15-23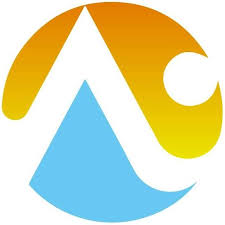 The Alpenglow Mountain Festival is a nine-day celebration of human-powered mountain sports, events, clinics, equipment demonstrations, critically acclaimed films and more showcasing over 75 events most of which are free.
The Festival is geared toward beginner and intermediate winter recreation enthusiasts showcasing some of the best activities Lake Tahoe has to offer – backcountry skiing and splitboarding, cross-country skiing, snowshoeing, natural history, yoga, live music, educational workshops, social gatherings and more.
75 + events with some of the highlights being:
To Kick off the festival on the 15th several free clinics and a Film festival and kickoff party
Mountainfilm On Tour Kick-Off Party Sat Feb 15 6:30pm – 9:00pm
Natural History Snowshoe Tour – February 19, 2020 9:00am – 12:00pm
Free Yoga Class Feb 21, 12-1 at The Yoga Room offer a mellow beginner's flow where all ability levels are encouraged to attend.
And to close out the event
Alpenglow 20k Nordic Race – February 23, 2020 10:00am – 1:00pm
The festival will also include backcountry photography clinics, backcountry first aid for dogs, avalanche rescue training and so many more
For more information, event details, and the full schedule click here
Glowstick Parade and Carnival
February 22, 2020, 4:30pm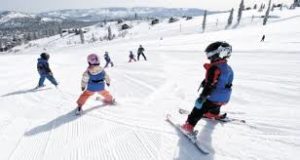 A kids' version of a torchlight parade with glowsticks for children ages 10 or younger who can ski or ride unassisted in the dark on our Snowbird run. Participants should plan to come early to secure a spot in the parade. Music and snacks will be provided in the bar area prior to the parade. Sign-ups and the carnival start at 4:30 p.m. with the parade starting at 6:30 p.m. This event is free.
price: Free
For more details click here
Snowfest
February 28- March 8th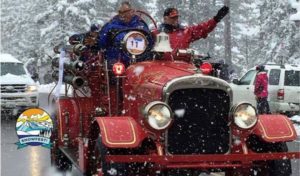 The annual Snowfest is a 10 day festival showcasing the north Tahoe community with hundreds of events!
Snowfest kicks off February 27 at 5:00 pm at the Gar Woods Kickoff Party! Enjoy appetizers, beer/wine, great music, and fun all for a $35 entry fee.
Followed by a second kick off party Feb 28th 2:30- 7:30 pm Join the Pioneer Cocktail Club and surrounding business for an afternoon of outside live music and activities! $15 entry fee for adults, $8 entry fee for kids under 16. This gets you entry to the music as well as one free drink! ALL proceeds go to the High Fives Foundation.Followed by fireworks in Tahoe City at 7 pm
Saturday the real fun begins with the Pancake breakfast 7-11:00 am and then the Tahoe City Parade 11:30 am-12 pm. Followed by the Polar Bear Swim at 2 pm
For all the details and many more events check out the website
Tail and Ale Dog-friendly Micro-Brew Festival
February 29, 5-9 pm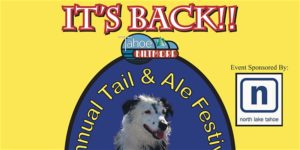 In conjunction with the North Lake Tahoe Santa Crawl, this year our indoor, dog-friendly beer festival is now holiday themed! Bring your pupper in his holiday best and dress in your Santa best!
Tickets are $25 presale, $30 at the door. Every ticket includes unlimited beer tastings and a commemorative cup.
For more information and to get tickets click here
And for a fun activity available every Saturday from December 28, 2019 through March 7, 2020 check out Disco Tubing at SnoVentures in Squaw Valley
Disco Tubing times: 5pm, 6pm, and 7pm
Snow tubing sessions are 55 minutes long and begin on the top of the hour
Tickets available for purchase online and at SnoVentures Activity Zone
Limited number of tickets per session in order to provide the best tubing experience
Tickets are non-transferable and non-refundable
Snow tubing hours are weather and conditions permitting
Tickets not available online within 24 hours of the event. For availability, call us at 1.800.403.0206
Or visit the website for more information